This plot has produced a doe kill for the past two years on opening day of gun season and I have a feeling this year will be no exception. The last two years its been 1/2 acre of brassicas. We expanded this year with 1/2 sorghum, 1/2 acre brassicas overseeded with rye, and 1/10 acre wheat.
Looking back at the blind, and sorghum screen. I plan to spend a bit of time in that shooting shack with my Mr. Buddy heater during december muzzleloading season.
View from inside the blind. My lease partner is just putting the finishing touches on the wheat seeded this past weekend.
View out left window: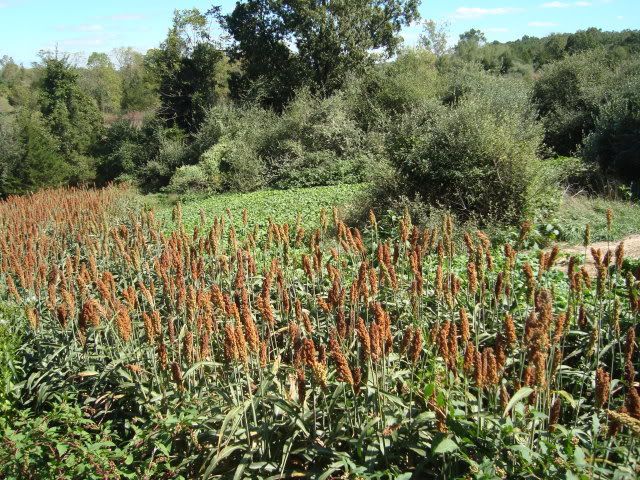 Mix of Dwarf Essex Rape, Purple Top Turnips, and Groundhog forage radishes are already being hit: